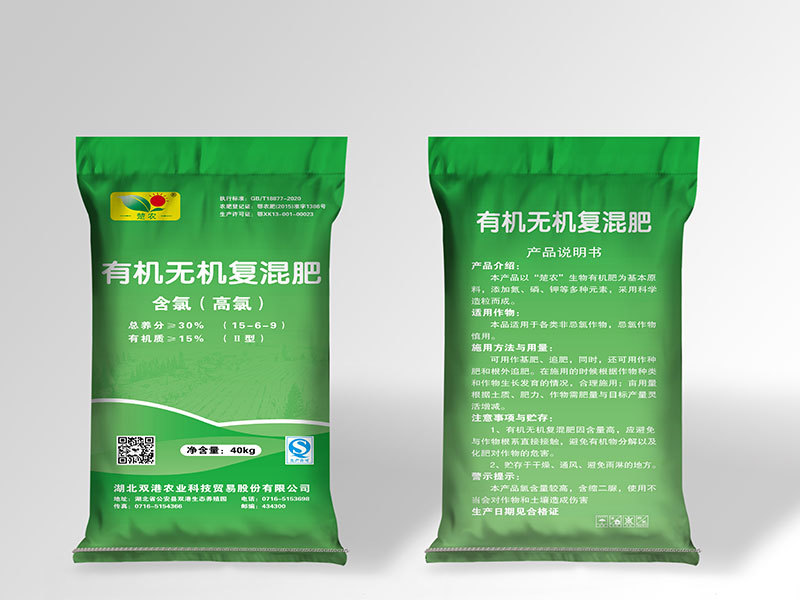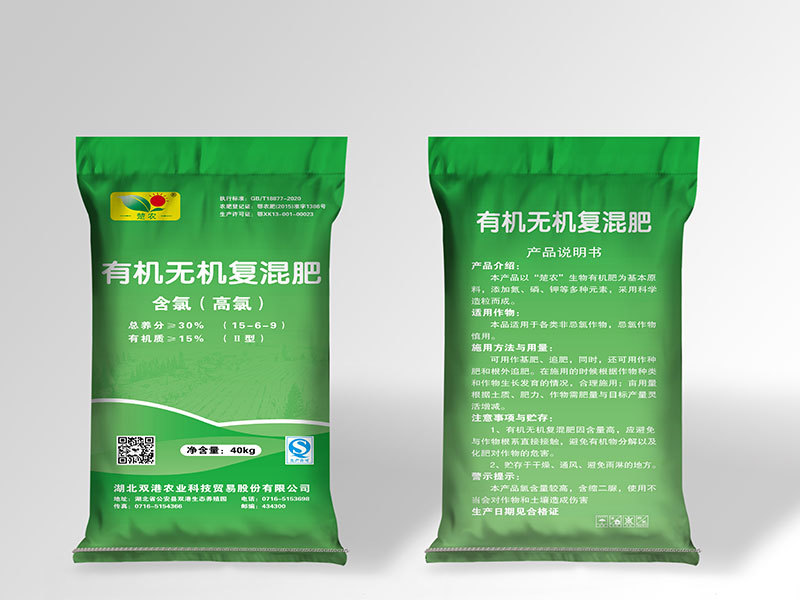 Organic and inorganic compound fertilizer Type II (15-6-9) chlorine
Commodity name: organic and inorganic compound fertilizer containing chlorine (high chlorine)
---
Category: "Chunong" fertilizer
key word:
ii
and
the
fertilizer
to
of
product
organic
chlorine
crops
Organic and inorganic compound fertilizer Type II (15-6-9) chlorine
---
Commodity name: organic and inorganic compound fertilizer containing chlorine (high chlorine)
Product specification: 40kg
Product parameters: Total nutrient ≥30% (15-6-9) Organic matter ≥15% (Type Ⅱ)
Implementation standard: GB/18877-2020
Production license: E XK13-001-00023
Agricultural fertilizer Registration Certificate: E Nong Fertilizer (2015) No. 1386
Product introduction:
This product takes "Chunong" biological organic fertilizer as the basic raw material, adding nitrogen, phosphorus, potassium and other elements, using scientific granulation.
Applicable crops:
This product is suitable for all kinds of non - chlorine crops, avoid chlorine crops with caution.
Application method and dosage:
Can be used as base fertilizer, topdressing, at the same time, can also be used as seed fertilizer and root topdressing. At the time of application according to the crop type and the growth and development of the crop, reasonable application; The amount of mu increased or decreased flexibly according to soil quality, fertility, crop fertilizer requirement and target yield.
Precautions and storage:
1. Due to the high content of organic and inorganic compound fertilizer, direct contact with crop roots should be avoided to avoid the decomposition of organic matter and the harm of chemical fertilizer to crops.
2. Store in a dry, ventilated place to avoid rain.
Warning tips:
This product has a high chlorine content and biuret content, which can cause damage to crops and soil if used improperly.
Outstanding professional advantages: the company has gathered high-quality management team, technological talents and R&D management talents in the industry. Among them, the average experience of production, technology and sales personnel is more than 15 years, which can quickly provide professional one-stop integrated solutions for the majority of customized home enterprises and office furniture enterprises.

Process technology: The project adopts a fully automatic flexible production line, with a high degree of production intelligence, advanced production technology, high product quality standards, and production efficiency superior to traditional equipment. It can produce and supply synchronous textured products and high-gloss products in large quantities.

The market prospect is broad: with the rapid increase of people's income and the acceleration of urbanization, the furniture is updated while the housing is upgraded, and the demand of China's furniture market increases at a rate of 20% - 30% every year. The number of new furniture added by newly established families each year is more than 6 million, and the corresponding demand for furniture production panels is strong.
---
If you have any suggestions or feedback on our company, please fill in the relevant information on this page and submit it. A staff member will contact you in time, or please call us directly.